Best 3D Printing Training Courses in Pune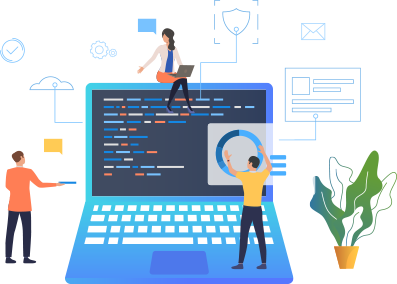 3D Printing Training Course in Pune
Additive Manufacturing which is popularly known as AM, 3D Printing Training Course in Pune city in simple language is a new buzz word across the Industries, but people are not fully aware of the technology and its advantages. The current journey of AM as a mass customization technology started in 2011 when the German chancellor Angela Merkel gave a go-ahead signal to Industry 4.0 revolution. Additive manufacturing is one of the core modules of this revolution that is going to make all the processes automated & digitized. Since then across the globe, people have started adopting the technologies that are going to be stepping stones for the betterment of Industry 4.0.
As AM is one of the core modules of Industry 4.0, across the global manufacturing industry has adapted this disruptive technology within no time. Manufacturing giants from developed countries such as Mercedes Benz, Audi, Airbus, Boeing, BMW, Ford, and similar ones have established their research centers for this technology. These companies are in advance stage with their research and now planning to make AM as an essential ingredient of a production facility. They are trying to place 3D printers with different raw materials such as plastics, metals, ceramics, etc. on production lines. As Original Equipment Manufacturers (OEMs) have started adapting the technological change, their first-tier suppliers to have modified their manufacturing facilities to meet quality demands of OEMs, and hence 3D printers have become part of their production houses too along with CNCs and VMCs. Eventually, 3D printers will somehow reduce the CNC & VMC dependencies. In India, TATA and Mahindra & Mahindra are planning to establish AM R&D centers soon.
Our Other Branches in Pune
3D Printing Training Course in Pune offers huge potential to everyone associated with creativity. It further encourages designers, artists, researchers, technicians, academic scholars and technology enthusiasts to explore the unexplored. It has made a prototype making process an easy one. Itreduces material wastage, time taken for prototyping and money invested in creating moulds/patterns. With this, functional end parts can be made. These functional parts can be implemented within a short period. This way time to production has also reduced. All in all, this is one of the technological boons, and we must take advantage of this as per our likings.
Knowing Industry 4.0 technologies is an add-on point to job seekers, business developers and students striving for a bright future. AM is not restricted to the mechanical industry alone. It has shown a bright future in almost every industry viz. medical, aerospace, automobile, jewellery making, fashion, food, art & culture, archaeology to name a few. So people from all sectors can learn this technology and make the most of it.
The sole purpose of this innovative course is to create awareness of 3D Printing Course in Pune among jobseekers, budding engineers, researchers, entrepreneurs, enthusiasts and investors. This activity is absolutely in line with our honourable prime minister's vision of creating jobs for youth and make in India mission. With this course, our mission is to create awareness and educate people from various walks of life about AM and encourage them to explore the new horizons which are somehow restricted due to unavailability or lack of tools / resources. Technologies under Industry 4.0 are opening new doors of opportunities and AM is no exception. This way different industry sectors will have a new life and attract talent pool to make it better for mankind & environment.
FAQ Of 3D Printing Workshop in Pune