ETL INFORMATICA Classes IN PUNE WITH 100% PLACEMENT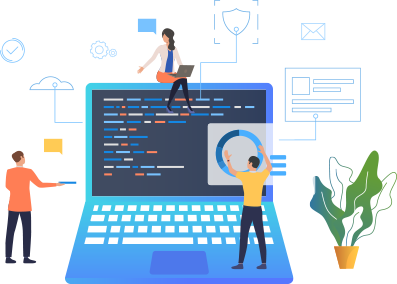 BEST ETL INFORMATICA CLASSES IN PUNE
ETL (Extract, Transform and Load) is a process used in data warehousing which is responsible to pull data out of source systems & place it into a data warehouse. ETL informatica classes in pune involves the following tasks in process:
Extracting the data
Transforming the data
Loading the data
There are many ETL tools available in market. The main advantage of using ETL tools is that they are optimized for the ETL process as they provide connectors to data sources like databases, files, xml, mainframe systems etc.
Informatica is a powerful ETL tool which supports all type of extraction, transformation and load (ETL) activity. Informatica has a simple visual interface, so that user can use any type of source for extracting data and load the data in desired format like database files etc.
Our Other Branches in Pune
Why ETL – Informatica Training? A leading tool Informatica works on base of transformations in multiple ways i.e. Source qualifier, expression, sorter and aggregator, transaction control, lookups, update strategy expressions, java transformation etc. ETL – Informatica training provides you basic skills and knowledge require for implementing data integration projects, exposing core features, through lecture and hands-on exercises & also you will learn data migration projects by learning the core features of Informatica.
Why Training Institute Pune? Our ETL Informatica classes in Pune will let you learn the complete Data Warehousing Concepts in easier way. Here at Training Institute Pune, we will help you to be a expert in this tool with interactive sessions. The training sessions will be covered by expertise trainer working with live ETL projects thus provide you basic and advance level knowledge of ETL tool used in today's business.
100% Job Assistance
A technology oriented professional trainer having 5+ years of experience in Data Warehousing.
Learn from the basics to advance level of ETL & Informatica tools.
Personal attention given to each & every participant during the training program
Live Projects to get hand-on knowledge.
Batches with limited seats
Weekend batches as per your suitability.
Two training centers for your convenience: Kothrud and Wakad

If you are located in Kothrud or nearby areas like Karve Nagar, Warje-Malwadi, Bhusari Colony, Shivaji Nagar etc. then our branch in located a short distance away from you i.e. Vanaz Corner, Kothrud.
If you are located in Pimpri Chinchwad or nearby areas like Pimple Saudagar, Wakad, Chinchwad, Balewadi, Sangvi, Dapodi etc. then you can visit our branch in Wakad near Kalewadi Phata.

Job Assistance
We provide 100% Job Assistance after completion of training program

Experienced Trainers
Learn from experienced digital marketing professional

Live Projects
Live Projects in practical sessions.

Suitable Batches
Weekdays & Weekend batches as per your suitability.

Internship Programs
Conduct Internship Programs beneficial for fresher level candidate.

Personalized Attention
Batches with limited seats so that we can give a personalized attention to each & every candidate during the training sessions.
IT professionals
Manual & Automation Tester's
Basic knowledge of SQL
Database Developers/Administrators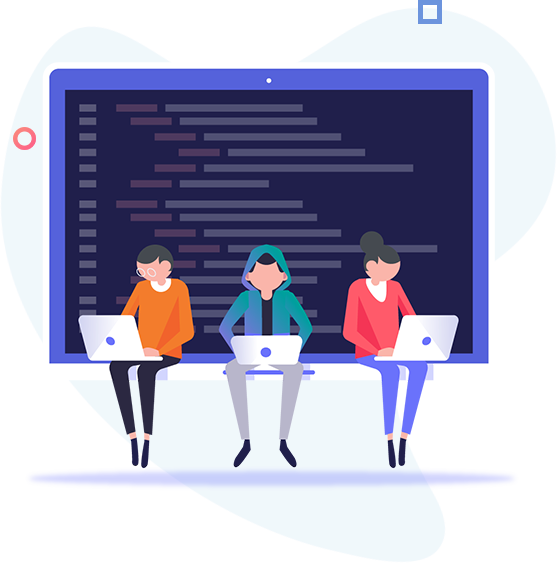 Overview of etl informatica Classes in pune is as listed below. Contact for at our office phone number or Mail- ID for detailed syllabus and any query.
Informatica Course Content:
Informatica Power Center Contents
Introduction & History of Informatica.
Advantages of Informatica compare to traditional coding.
Extraction, Transformation and loading process.
Informatica Power Center Architecture.
Informatica Components
Server Components
Integration Service.
Repository Service.
Reader & Writer DTM.
Client Components
PC Designer.
PC Workflow Manager.
PC Monitor.
PC Repository Manager.
Transformations
Router
Joiner
Expression Transformation.
Rank Transformation.
Sorter Transformation.
Aggregator Transformation.
Lookup Transformation.
Union T/F.
Normalizer transformation.
Update strategy.
Sequence Generator transformation.
Transaction control.
SQL Transformation.
Non reusable transformations.
Reusable transformations.
Power center workflow manager
Workflow Tools.
Workflow Structure and configuration.
Workflow Tasks.
Workflow Design and properties.
Performance Tuning
Overview of System Environment.
Identifying Bottlenecks .
Source Level
Target Level
Mapping Level
Data Base level
Advanced topics
Normal Load & Bulk Load.
Incremental Load.
CBL Loading.
Target Load Ordering.
Dynamic Lookups.
SCD types, 1,2,3.
Mapplets & Worklets.
Limitations of Mapplets.
Pushdown Optimization.
Unit Testing.
Export and import of objects
Debugger
Versioning
Parameters & variables
Enable Test load
Commit Types
Over View PMCMD & PMREP Commands
Pre SQL's and Post SQL's
Target Over ride
PC workflow tasks
Session
Email Task
Command task
Control Task
Timer Task
Worklet
Decision Task
Event Wait
Event Raise
Assignment task
Link Conditions
Concurrent and sequential Workflows
Concurrent Workflows.
Sequential Workflows.
Stopping, Starting and suspending tasks and workflows
Scheduling of workflows.
Data Warehouse Concepts
Basics of DWH.
Data Mart.
Data Modeling.
Star Schema.
Snow Flake Schema.
Types of Facts and Fact Tables.
Types of Dimensions.
Additional Contents
Informatica cd.
Informatica Installation.
Unix Commands.
Unix Shell scripting.
Interview questions.
Resume writing tips.
All advanced topics.
Informatica certification Assistance.
Informatica blogs.
Informatica scenarios.