Artificial Intelligence Training Courses in Pune WITH 100% PLACEMENT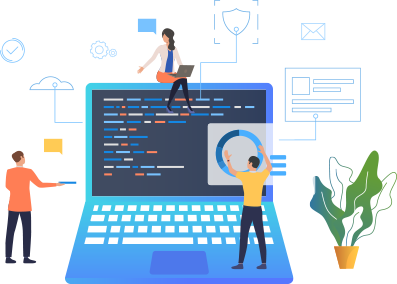 Artificial Intelligence Training Courses in Pune
Over many decades AI has helped in developing products that have helped in the evolution of human life. AI Courses in Pune is used in multiple fields apart from technology. College students as well as those in the profession of Data Science, Robotics Engineering, developing smart appliances, and smart solutions in the various field
which alters the process of decision making and lessens the tasks a human can perform, making life easier. Artificial Intelligence Training courses in Pune can be learned within the duration of 8 to 10 weeks and a total of 50 hours. AI is for advanced users and you must have prior knowledge of programming languages such as Python, subjects such as discrete mathematics, linear algebra, be able to analyze algorithms, and have good knowledge of probability and statistics. AI is not for beginner level programmers. Before joining AI course in Pune, make sure you have a clear objective about why you want to learn the course and how you want to apply it.
Benefits of learning Artificial Intelligence Training Courses in Pune
You will gain a deeper understanding of the AI concepts and associated programming languages.
Business analysts and Hadoop developers will find these courses useful.
You will get good knowledge and understanding of Python and packages like Matplotlib, Pandas, etc.
Lab exercises will be provided where you can gain real-time experience on various modules.
You can choose a field of your choice when you learn AI in Pune.
You can develop animation packages and game programs for the entertainment industry.
Perform research and development in the field of computers that requires advanced technology.
Develop software and applications that make human life easy.
Develop systems that can help transfer knowledge on multiple platforms.
Our Other Branches in Pune
A wide range of topics covered in the Artificial Intelligence Training Courses in Pune
You can choose a diploma or a P.G course in AI in Pune. Topics such as computing, data structures, algorithms, advanced DBMS, and fundamentals of robotics are taught. AI is highly beneficial for robotics engineers, or those who have an interest in the field. In learning this course, you will also learn about advanced computer graphics, operating system, pattern recognition, data analysis, and data security.
What is Deep Learning in AI
You will learn about machine learning, neural networks, and learn how to implement libraries when you start coding. You can also opt for online training where video tutorials are provided and this is a self-paced training, where you can choose the schedule that suits you. You will gain insights into Deep Learning, Big Data, and analytics when you take up an AI course in Pune. Choose your field and pick the type of course that fits your needs.
AI is used to develop automated systems and solve problems that initially required brainstorming and time-consuming techniques. You can now use AI to solve any complex problems and know the outcome by feeding facts and data into the developed system and get an accurate analysis of any problem. Learn AI in Pune to know about its application in various industries that deal with data analysis.
Key Features of Artificial Intelligence Training Courses in Pune
100% Job Assistance
Learn Artificial Intelligence from basic to advance.
Personal attention is given to each & every participant during the training program
Batches with limited seats
Weekend batches as per your suitability.
Learn Artificial Intelligence the most needed technology for IT Professionals from an industrial experienced trainer
There are 3 training centers where you can appear as per your convenience in
Kothrud, Shivajinagar, and Wakad.
If you are located in Kothrud or nearby areas like Karve Nagar, Warje-Malwadi, Bhusari Colony etc. then our branch is located a short distance away from you i.e. Vanaz Corner, Kothrud.
If you are located in Pimpri Chinchwad or nearby areas like Pimple Saudagar, Wakad, Chinchwad, Balewadi, Sangvi, Dapodi etc. then you can visit our branch in Wakad near Kalewadi Phata.
If you are located in Shivajinagar or nearby areas then you can visit our branch in Fergusson College Road, Shivajinagar.
Key Features AI Courses in pune

Job Assistance
We provide 100% Job Assistance after completion of training program

Experienced Trainers
Learn from experienced digital marketing professional

Live Projects
Live Projects in practical sessions.

Suitable Batches
Weekdays & Weekend batches as per your suitability.

Internship Programs
Conduct Internship Programs beneficial for fresher level candidate.

Personalized Attention
Batches with limited seats so that we can give a personalized attention to each & every candidate during the training sessions.
As such, there are no technical prerequisites for artificial intelligence Training Courses in Pune. However, knowledge of python and mathematical aptitude will be beneficial.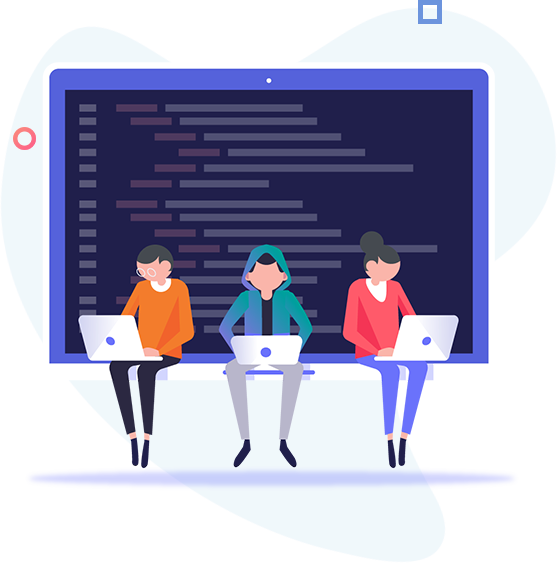 Introduction To Artificial Intelligence
Deep Networks and Structured Knowledge
Machine Learning and Hacking
Natural Language Processing
Artificial and Conventional Neural Network
Recurrent Neural Network
Self-Organizing Maps
Boltzmann Machines
AutoEncoders
PCA, LDA, and Dimensionality Reduction
Model Selection and Boosting
TIP's AI Training Pune BATCHES & WORKSHOPS