BEST SALESFORCE COURSES TRAINING INSTITUTE IN PUNE & PCMC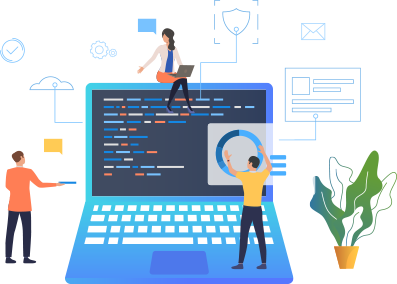 Best Salesforce Course Training Institute in Pune
In this tough period when everyone wants their desirable job but because of the lack of the salesforce course they are not getting it. But now people are searching salesforce training institute in pune , and you know what the best part is? TIP is providing the salesforce training classes in pune at the best price. But for that, you people should know what exactly the salesforce course in pune is.
Why Salesforce?
Salesforce gives you enough unify different principal functions of your business so you can get good customer success. Where you can collaborate with your associates, understand your clients, offer service, and sell your products, as well as you can develop apps on a single stage.
Our Other Branches in Pune
Salesforce Training Undertaken
Delivery of Professional Salesforce Training to Students and Working Professionals on Admin, Dev, Integration and
Apttus CPQ/CLM/QTC by Partnering with Training Companies, Salesforce Partners, Customers & SI's
Trained the Employees on Getting Started with Communities at a Logistic Company using Salesforce
Implementation for Service & Customer Support in Philippines May 2019
Trained the Employees on the basics of Einstein Analytics at a Logistic Company in Pune October 2018
Finished a Bootcamp for Employees on Salesforce Lightning Admin & Development including best practices of configuration and customization at a Salesforce ISV in Noida October 2018
Trained the Employees on Admin Essential with Lightning focusing on Configuration at a Logistic Company using Salesforce Implementation for Sales & Customer Support in Philippines June 2018
Trained the Employees on Developing Applications, Components and Event Architecture using Lightning Framework at an IT Management Company in Bangalore July 2018
Job Oriented Training on Salesforce Admin & Development to International Students & Professionals
Recorded a Class entitled Introduction to Salesforce in Collaboration with CourseBirdie
Partnered with Training Institute Pune to Deliver Training on various Technologies like Big Data Analytics, Data Science, Machine Learning, Artificial Intelligence, Cloud Computing, Mobile Applications and more
Training Session on Salesforce
Training Session on JIRA/SCRUM
Summer School Instructor on Web Technologies at IIT Kanpur
Salesforce Skills Expertise
End to End Implementation, Task Automation, Customer Support Case Management, Task & Process Automation
Apex, Lightning Components & Experience, Salesforce DX, Einstein. Marketing, Sales & Service Clouds
Apttus CPQ, CLM, QTC & Order Management. Scrum, Agile Methodology & Release Management
Integrations with Java, Python, MySQL, MongoDB, GitHub, BitBucket, ANT Migration, JIRA, AWS
Talks Delivered
Delivered Technical Presentation on Various Products Implemented on Force.com Platform at
Guest Startup Presenter – Gov Tech Pioneers – Vienna, Austria – April 2019
Texas Dreamin – Austin, TX – June 2018
French Touch Dreamin – Paris, France – Sep 2017
India Dreamin – Delhi, India – Oct 2017
Jaipur Dev Fest – Jaipur, India – July 2018 & April 2017
Job Opportunities in Salesforce
While Saleforce training in Pune, they guaranteed you by giving you 100% job assistance to all the students who are attending these salesforce courses and sessions. They teach you from the basics of the internet and all the web programming. Every participant during the session or training program gets personal attention. It also provides you live projects with batches under limited seats. They also give batches on weekdays and weekends according to your suitability. There are in Pune,  if centers are open for your convenience namely, Kothrud and Wakad. if you are nearby any branch of TIP such as Wakad, Kothrud, Shivaji Nagar, Hadapsar in Pune then you can easily visit there.
Who can do this SalesForce Course?
This course is available for everyone who belongs to the IT sector platform such as:
Product Managers
● IT Managers
● System Administrators
● App Builders
● Individuals looking to build a career in Salesforce
● System Administrators
● Sales Representatives
● Developers

Job Assistance
We provide 100% Job Assistance after completion of training program

Experienced Trainers
Learn from experienced digital marketing professional

Live Projects
Live Projects in practical sessions.

Suitable Batches
Weekdays & Weekend batches as per your suitability.

Internship Programs
Conduct Internship Programs beneficial for fresher level candidate.

Personalized Attention
Batches with limited seats so that we can give a personalized attention to each & every candidate during the training sessions.
Why You Should Go For SalesForce Training Course In Pune At TIP?
People should go for salesforce training institute in pune at salesforce training courses pune because they are providing the best salesforce training classes in pune at affordable prices that anyone can avail. Salesforce modules are Administration, Development, App Builder, Lighting Essentials, Sandbox i.e. Please register for a free trial class to understand which module or chapter will suites according to you or your experience plus additional factors. Our experts will give you the best counseling in the demo class. Pune is the best location for software courses at affordable prices and job aids for candidates, so utilize this chance as well as become a salesforce expert with an immeasurable yearly salary in India. Get the best concessions by joining our free demo session in Pune.
They provide you job oriented Salesforce training course or session materials for salesforce certification with protecting a practice organization, reports, and analytics, automation, and web to lead forms, database terminology, admin as well as user interface direction and custom fields making, security, customization. Their team provides the training institute which is based on interview questions and real-time project-based training and certification help to out participants, register the program to get your goals.
They are an expert sales force institute in Pune which gives you chance CRM admin, developer and lightning learning and certification program in Pune, India.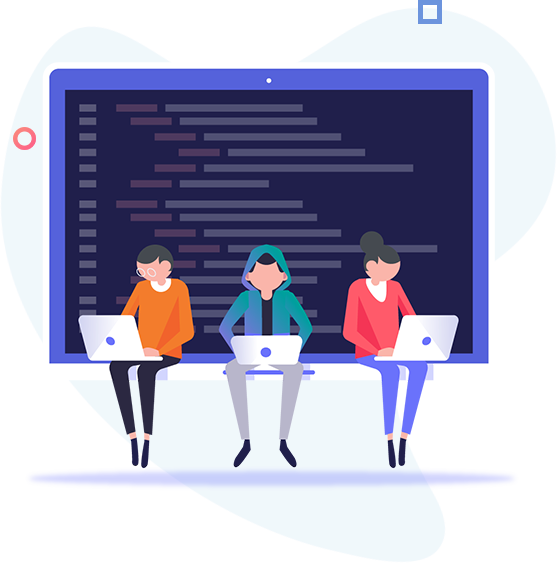 BEST CLOUD COMPUTING TRAINING ( SALESFORCE ) IN PUNE
Most of the companies and people think that investing money on sales force is a waste and expensive as well. It is indeed a false notion because it can make the most of the value of your investment. It is certain that your sales team will take what they taught from the training and really make use of it in their sales endeavors every day. Provided that many of companies now vie in a global market, it must qualify and offer training with intention of closing more sales. Today, you can find several salesforce training institutes and these institutes are operating to give advanced training to professionals as well as beginners.
Develop Internal Resources
This salesforce training in Pune is similar to other business training and focuses on improving the staff's efficiency. One of the notable benefits of training is that it allows you to develop internal resources, including staffing, to match up to your sales force development and make sure long-term success. It will aid you to build up a set of expert professionals and staffs that can, in order, back up the organization's vision, goals, and processes. Generally, it incorporates an extensive range of applications, features, and functions necessary to keep up execution.
Make You a Market Leader
One of the main gains of classes is that it helps you to become a market leader by means of forming a trained and well-qualified sales force. Remember that a well-trained and qualified trainee
can viable benefit that you need to be the market leader. Obviously, through courses, you can make your team capable of exercising the product knowledge to make available effective and practical
solutions. It will give you a workable advantage over others since people who participated in training will use what they learn in their work.
Better Investment
This training is really an investment for the companies because you can get back the money that you spend on training when an employer drives more businesses and sales to you. So, the money you spent on training stands as a good investment and you will be able to acquire a good return on your investment once your team becomes more competent with technical and practical knowledge. Its courses will aid you to develop product knowledge, acquire sales skills, and develop the exact attitudes. The companies that spend money on training used to succeed higher profit margins
compared to others. Training is a necessary training program for doing extremely. If you would like to make the most of your investment, there is no better technique than presenting your team the skills and knowledge to use it to its topmost level which in the end assists in more sales and thereby more profits for organizations.
Individuals looking to build a career in Salesforce
App Builders
Developers
System Administrators
Sales Representatives
IT Managers
Product Managers
Introduction to Salesforce
What is CRM
What is Salesforce
What is SFDC/Force.com
Functionalities Provided by Salesforce
What are the benefits of using Salesforce
Reputed Customers of Salesforce
Current Scenario of Salesforce Technology and Job market
Career Path of Salesforce Trainees
Configuration and Administration
How to use Salesforce
Creation of User Login
Types of Users in Salesforce
How to create an App In Salesforce
Configuration of Profiles
A configuration of Standard Objects
A configuration of Custom Objects
Configuring Fields
What is a Record
How to Save, Edit and Delete a Record
How to Create an Approval process
Process Builder and it's Uses
Communities and its Benefits
Sites and advantages
Objects in Salesforce
 What is an Object
What are the Types of Objects
Difference between Standard and Custom Object
Junction Objects
What is a Field
Standard and Custom Fields
Data Type of Fields
Types of Relationships – Lookup and Master-Detail
Auto Number Field
System Fields
Formula Fields
Roll Up Summary Fields
Data Required for a Field
Validation Rules on an Object
Page Layouts for Objects
WorkFlow Rules on an Object
Field Updates
Email Alerts
Outbound Emails
Related Lists
Notes and Attachments
Apex Programming
Object-Oriented Programming Language Concepts
The relation between Classes and Objects
Introduction to APEX
Data Types in APEX
Variables in APEX
Expressions in APEX
Assignment Statements in APEX
Conditional (If-Else) Statements in APEX
Creating APEX Classes in APEX
Creating APEX Triggers in User Interface
Understanding APEX Methods
Creating Search Layouts using SOSL
Sending Mass Emails using APEX
Creating User Interface Wizard using APEX
Creating Test Classes
Anonymous Code Blocks
Synchronous Apex vs Asynchronous Apex
Future Methods in Asynchronous Apex
Queueable Apex in Asynchronous Apex
Apex Scheduler in Asynchronous Apex
Batch Apex in Asynchronous Apex
Governor Limits in Salesforce Environment
Best practices for writing Apex/ Triggers / Test Classes
SOAP and Bulk APIs In Salesforce
Integration with External Applications
Visualforce and UI
Setting Configuring Development Mode
Creating Visualforce Pages in User Interface
Standard Controllers in Salesforce
Standard List Controllers Salesforce
Visualforce Forms
Visualforce Tables
Adding Interactivity to Visualforce Pages
HTML in Visualforce Pages
CSS in Visualforce Pages
JAVASCRIPT in Visualforce Pages
JQUERY in Visualforce Pages
AJAX in Visualforce Pages
Custom Controllers
Custom List Controllers
Controller Extensions
Overriding Standard Pages
Using Input Components
Visualforce Page Blocks and Page Block Sections
Creating Email Templates with Visualforce Pages
Creating Custom Components in Visualforce Pages
Creating Tabs in Visualforce Pages
Passing Parameters in Visualforce Pages
Lightning Introduction and Basics
Data Handling in Salesforce
How is Data Stored in Salesforce
How to Insert Documents and Files into Salesforce
How to handle Big Data
Import and Export Data into Salesforce
Dataloader and its uses
Create, Update or Delete Bulk Records using Dataloader
Workbench
Salesforce Security Management
How to Protect Data in Salesforce
Read, Write and Delete Access for Records
Record Level Access
Profile Level Access
Object Level Access
Field Level Access
Users and Group Level Access
Role Hierarchy
Sharing Rules
Reporting and Dashboards
What is Dashboard
How to Configure dashboard
Add Pie Charts, Bar Graphs and Calendars to Dashboard
How to create Reports
Customise Reports
Create Multi-Object Join Reports
Schedule Reports
Summary, Tabular and Matrix Reports
Advanced Applications
Sandbox and Type of Sandbox
Instances in Salesforce
Change Sets
Deploying to Production
Packaging and Distribution
Force.com Sites in Salesforce
Portals in Salesforce
Deploying Apps to different Organization
Querying in Salesforce
SOSL (Salesforce Object Search Language)
SOQL (Salesforce Object Query Language )
Queries Between Relationships
Writing Aggregated Queries
Using Filters in Queries
Best Practices of writing Queries in Apex and Avoiding Governor Limits