Robotic Process Automation (RPA) Certified Training Course Institute in Pune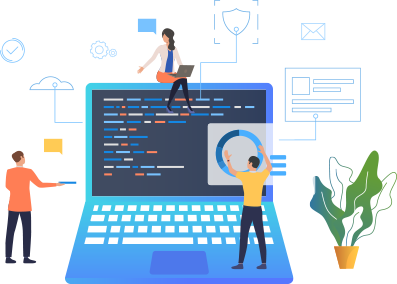 Robotic Process Automation (RPA) Course Training Institute in Pune & PCMC
Robotic process automation (RPA) is application of technology that allows employees in a company to configure computer software responses and interpret existing applications for processing a transaction, manipulating data, triggering responses and communicating with other digital systems. RPA is becoming the market demand. So, it will be a Career advantage by taking Robotics Process Automation Training in Pune. This RPA Training in Pune makes the intended audience to deliver cost-effective solutions to the Organizations in short span of time.
Any organization that uses employees on a large-scale for general knowledge process work, where people are performing high-volume, highly transactional process functions, will boost their capabilities and save money and time with robotic process automation software.
RPA include excellent work flow for employers and easy handling of tasks for IT workers while cutting costs and reducing the time-consuming manual execution of works, offer fast-paced IT support, remote infrastructure, and back-office processes. The sectors of accounting, finance, customer service, human resources, finance, and supply chain management have the maximized benefits with RPA.
Our Other Branches in Pune
Training Institute Pune (TIP's) Robotic Process Automation training will make you an expert in UiPath RPA tool, so that you can drive RPA initiatives in your organization. You'll master the concepts of key considerations while designing a RPA solution using UiPath, Image and text automation, create RPA Bots, Data Manipulation and debug and handle the exceptions, using real-life case studies.
Training Institute Pune has come up with main aim to deliver Robotics Process Automation Training in Pune to have excellence operational automatic design and development. Dedicated Domain
Expertise will give high effective classroom Robotics Process Automation Training Classes with Industry-Centric approaches and wide range of tools to analyze business challenges and clients
requirements. Expertise ensures different engagement models and flexibility to own operations with a single interface for all the RPA requirements. Aspirants will acquire skills in complete configuration of robots using proven implementation methodologies and tools to enhance business development.
The RPA – Robotics Process Automation Training insights the candidates on automation of the desktop processes as well as reduce repetitive tasks, which enable the process of reviewing claim details for updating transaction systems. This is an Open Source Technologies that enhance the knowledge in boosting productivity that enables full automation of end-to-end processes. Moreover, the training helps the professionals to gain recognition in the workplace as well.
Blue Prism Training in Pune
Blue Prism strategically is one of the most important tactile assets for organisation. Blue Prism enable company to work with visionary stake holders to decrease cost, flex capacity, enhance quality and
accelerate enterprise processes. Blue Prism serves as the "operating system for the digital workforce" to bring your digital strategies to life fast & securely. Blue Prism offers an intelligent, connected & easy-to-use digital workforce. This Blue Prism Course in Pune helps the end-user to enable rapid change, transient, seasonal and operationally localized of automation to directly configured for business users. Industry Expertise delivers the entire Blue Prism Training Institute in Pune with fully audited and Industry trending methodologies.
Automation Anywhere Training in Pune
Automation Anywhere empowers people whose ideas, effort and focus make the companies they work for great. Delivering intelligent automation technology for business & IT processes so you and your company can always be depended on. Automation Anywhere tool in Robotics Process Automation is mainly designed to automate almost of any computer-based process with ease. Automation Anywhere Training Institute Pune helps you to gain skills to automate in virtual way to solve complex IT business problems.
UI Path Course in Pune:
UI Path is the most powerful RPA platform for fast and highly scalable automation.It is open and extensible, allowing you to automate intricate processes that otherwise couldn't be covered. A robust library of built-in template actions makes automation a comfortable and effective experience. To make it complete, users have total freedom to design their own custom actions. Our UI Path training module in Pune has tailored to enable all the key roles within an RPA Center of Excellence, from RPA Developers, Solution Architects and Infrastructure Support to Project Managers and Business Analysts.
Open Span (Pega Robotic Automation )Training Institute Pune
In this Open Span Training Pune, the audience will leverage skills in desktop automation technologies which are mainly focused on driving revenue growth, operational efficiency and customer lifetime growth.It determines measures and enforces standard behavior in each task by monitoring in every and across the application.

Job Assistance
We provide 100% Job Assistance after completion of training program

Experienced Trainers
Learn from experienced digital marketing professional

Live Projects
Live Projects in practical sessions.

Suitable Batches
Weekdays & Weekend batches as per your suitability.

Internship Programs
Conduct Internship Programs beneficial for fresher level candidate.

Personalized Attention
Batches with limited seats so that we can give a personalized attention to each & every candidate during the training sessions.
As such there are no prerequisites for learning RPA. However, with a number of opportunities in the field, the following job roles will get benefited from this course:
Analysts
Business Process Employees
IT Professionals
End Users
Aspirants aiming for a career in the prospective field.
Fresher graduates
Working professionals
Business intelligence professionals
Digital Marketing professionals
What will you Learn from this course?
skills in basic concepts – UI automation and Data Inputs.
Leverages skills in Passing Data Inside & Debug workflow.
Acquires knowledge in branching a workflow intelligence with basic concepts
Reusing automation that invokes workflow and templates
Web Automation that imports CSV to Salesforce
Basic level skills in Desktop Automation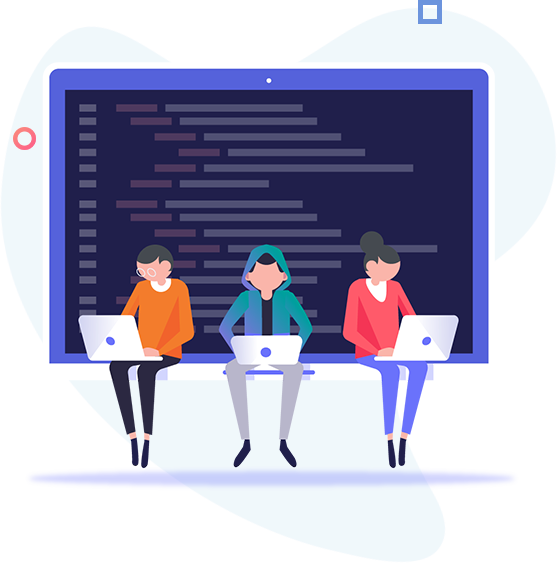 10+ Years of Experience in IT Industry as a Team Leader. Certified Advanced RPA Professional" on Jul-2017. Worked as Corporate Trainer for Leading MNC companies in Pune
TIP's RPA Training Pune BATCHES & WORKSHOPS