Blockchain Training Courses in Pune WITH 100% PLACEMENT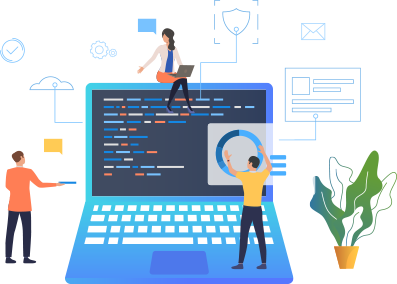 Blockchain Training Courses in Pune
Learn Blockchain Training Courses In Pune that will encourage the businesses to reinvent their traditional structure.
Training Institute Pune (TIP) make you Blockchain Expert who understands and knows in-depth what is Blockchain and how Blockchain works and uses the same knowledge to build Blockchain-based applications for enterprises and businesses.
Blockchain Training Course in pune offers the definitive training in the blockchain that includes blockchain programming – Solidity, ethereum, the concepts of distributed ledger, hyperledger, multichain, cryptocurrency, bitcoin mining, architecture, core layers, application and more. In this Blockchain Training Courses In Pune you will work on real world projects and case studies for hands-on experience.
Learn about Blockchain fabric development & architecture
Get to know how to transform your business using Blockchain Courses In Pune
Deep dive into Hyperledger Composer, understand the underlying structures and use it for a real project
Learn in a community environment with thousands of other learners so you can discuss, debate and master concepts better
Our Other Branches in Pune

Job Assistance
We provide 100% Job Assistance after completion of training program

Experienced Trainers
Learn from experienced digital marketing professional

Live Projects
Live Projects in practical sessions.

Suitable Batches
Weekdays & Weekend batches as per your suitability.

Internship Programs
Conduct Internship Programs beneficial for fresher level candidate.

Personalized Attention
Batches with limited seats so that we can give a personalized attention to each & every candidate during the training sessions.
Anybody looking to upgrade their careers and get on the exciting blockchain Courses in Pune can enroll for this best blockchain training course in Pune.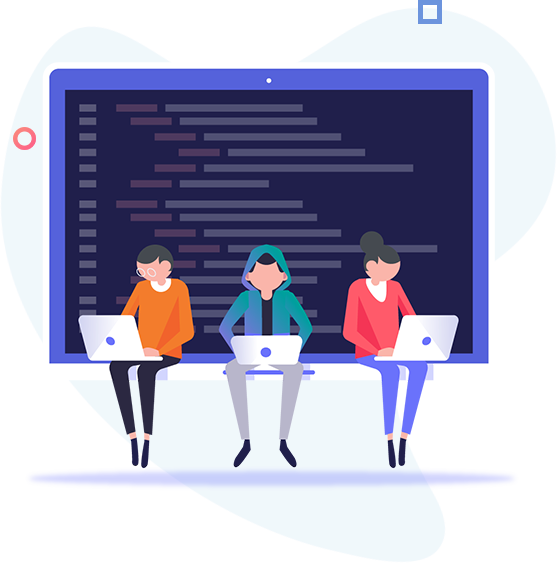 Syllabus of Blockchain Courses in Pune
Introduction to Cryptocurrency
Transformation in trading units,
Cryptography and Crypto-currency,
Anonymity and Pseudonymity in Cryptocurrencies,
Digital Signatures, Cryptocurrency Hash codes,
Peer to peer networks (structured and unstructured)
Overview of Blockchain Courses in Pune
Introduction to Blockchain and its Origin,
Why Blockchain is crucial and its objective
Blockchain terminologies,
Distinction between databases and blockchain,
Distributed Ledger,
Understanding Blockchain ecosystem and structure,
How blockchain works,
Types of blockchain
Blockchain Data Structures
Introduction to Blockchain and its usage,
Blockchain Data structures,
Blockchain block structure,
Bitcoin Mining
Introduction to Bitcoin Mining,
Bitcoin – Network and process,
Bitcoin mining explained,
Bitcoin cloud mining, Mining Developments – Incentives, Security
Extending Block chains
Why Extend the Blockchain?,
Blockchain Objectives,
Altcoins, Colored Coins,
Side Contracts
Block Chain Adoption
Initial Adoption,
Adoption Metrics,
Blockchain Demographics
Geographic Distribution
Technology of Blockchain – Ethereum Network
What is Ethereum network and its usage,
Ethereum ecosystem,
DApps and DAOs,
Understanding Ethereum mining,
Learning Solidity in detail
Installing the development environment – Ethereum
Dive Into Working With Ethereums
Core Development Tools – Mist, Various blockchain setup platforms,
Using Ethereum setup private blockchain,
Different phases of contract Deployment,
Account management and mining,
Understand the different stages of a contract deployment,
Understanding Decentralisation At A Deeper Level
Prospects of the blockchain
Blockchain transforming business and professionalism, Blockchain and Public Policy,
Central Banks & governmental regulations
Implement Blockchain using Hyperledger
Introduction to Hyperledger Fabric,
Hyperledger Fabric Model,
setting up development environment using Composer,
Developing and testing business networks, various ways to create Hyperledger Fabric Blockchain network
Hands-on Exercise – Setting up Hyperledger Fabric blockchain using Hyperledger Composer locally, developing business network, deploying & testing business networks.
Implementing Blockchain using MultiChain
Introducing MultiChain,
privacy & permissions in MultiChain,
mining in MultiChain,
multiple configurable blockchains using MultiChain,
setting up a private blockchain,
creating a blockchain, connecting to a blockchain, some commands in interactive mode, using native assets, transaction metadata, streams,
Round robin mining
Hands-on Exercise – Creating private blockchain, connecting to your blockchain, create a new asset and sending it between nodes, mining between nodes.
TIP's Blockchain Training Pune BATCHES & WORKSHOPS