DIGITAL MARKETING COURSES IN PUNE
Attend FREE Demo & Get FLAT 25% Discount
[contact-form-7 id="12607" title="New Contact Form"]
Successfully Completed
9 Years
Best Digital Marketing Courses in Pune
Boost your Career by joining – TIP, India's No.1 Online and Classroom Digital Marketing Courses and Internship provider. You'll get access to all new 50 Digital Marketing Course Modules. Being the Pioneer and a Leading Organization for Professional Digital Marketing Courses in pune since 2011 – TIP offers you the most advanced and effective Digital Marketing Training in Pune, Wakad and Pimpri-Chinchwad.
Enhance your Career and skills by attending 100-150 Hours Program, 5 Live Projects, 50 Updated Modules, Live Training with Recording, Certifications, Personal Attention, Life-Time Training Access, Internship Certification, Affordable fees, 100% Placement Assistance, 50 Tools with Free Domain and Hosting for a Year etc.
To take up a pace in Today's Era- Our Training Program Includes – Content Optimization, Search Engine Optimization, Google Ads and Landing Pages, Facebook Advertising, SMM, Inbound Marketing, Google Analytics, Tools – Analysis and Basic Automation, Affiliate Marketing, AdSense and Blogging, Client handling, Google Search Console, E-Commerce Marketing and Many more modules. TIP-Training Institute Pune is renowned for Digital Marketing Courses in Pune.To Cater you the best, we have 5 branches in pune with best in class infrastructure, high definition projectors, Wi-Fi facility and Industry expert trainers who teach you all the concepts with live projects and implementation. students can work and do practice even after the class and get the query solved in real time. The Certification and Internship on Live Projects will make you Industry ready and a readily available questionnaire of 101 questions, Mock Interviews will get you through the interview process.
After Completing Advance Digital Marketing Courses, You will be Able to
Job ready for Different Position in Internet Marketing Firm.
Strategy into Your Business.
Plan and Setup Online Marketing Platform
Understand Different Tools which are use for Digital Marketing campaigns
Familiar with E-Commerce Websites.
Develop a Campaign using our special Digital Campaign Planner Template
You can Manage In-house/ OutSource Online Activities.
Apply Digital Marketing Techniques employing web, mobile and social media for firm's marketing activities.
Learn Digital Marketing with Advanced 50 Modules
Learn Digital Marketing with Advanced 50 Modules
INTRODUCTION TO DIGITAL MARKETING
INTRODUCTION TO WEBSITE DEVELOPMENT
INTRODUCTION TO DOMAIN & HOSTING
UNDERSTANDING GOOGLE ALGORITHMS & UPDATES
GOOGLE MY BUSINESS
HOW SEARCH ENGINE WORKS?
SEO-SEARCH ENGINE OPTIMIZATION
LOCAL SEARCH ENGINE OPTIMIZATION
VOICE OPTIMIZATION
ADVANCED & TECHNICAL SEO
SEO CANNIBALIZATION
GOOGLE KEYWORD PLANNER
WEBSITE AUDIT & OPTIMIZATION
ON PAGE OPTIMIZATION
OFF PAGE OPTIMIZATION
GOOGLE SEARCH CONSOLE
BING WEBMASTER AND ANALYTICS
GOOGLE ANALYTICS
CRO-CONVERSION RATE OPTIMIZATION
SMO-SOCIAL MEDIA OPTIMIZATION
INTRODUCTION TO GRAPHICS DESIGNING
PAID SOCIAL MEDIA MARKETING
SOCIAL MEDIA AUTOMATION
LINKEDIN
QUORA
FACEBOOK/INSTAGRAM MARKETING
YOU TUBE ADS & MARKETING
WHATSAPP MARKETING
SMS MARKETING
VIDEO EDITING & POSTING
EMAIL MARKETING
ORM-ONLINE REPUTATION MANAGEMENT
MOBILE APP CREATION
ASO-APP STORE OPTIMIZATION
MOBILE OPTIMIZATION
GOOGLE PLAY CONSOLE
SEM-SEARCH ENGINE MARKETING
REMARKETING CONCEPT
BASIC & ADVANCE GOOGLE ADS
ROI-RETURN ON INVESTMENT
GOOGLE ADSENSE
AFFILIATE MARKETING
GOOGLE MY BUSINESS
CONTENT WRITING
BLOGGING
FREELANCING
INFLUENCER MARKETING
ECOMMERCE MARKETING
PLANNING & REPORTING
SWOT & PEST ANALYSIS
Digital Marketing Salary Package in Pune-2021
Salaries in Digital Marketing depend on a number of factors such as skill set, number of years of experience in Marketing, the size of the company and the job profile. As a fresher who has recently completed a Digital Marketing Course, you can expect to earn anywhere between Rs. 2.00 to 4.50 lacs (INR) per annum. An internship too is a great way to break into the field as one can get paid during the training period, and get valuable experience. The Salary will increase as per your work Experience like if you have 2-5 years of experience you can expect 6 – 12 lacs (INR) per annum and so on.
Jobs in Digital Marketing are in great demand, and companies are always on the lookout for experts in this field. A Senior Manager Digital Marketing can earn up to 30 lacs per year. That is how important the role gets as you get into senior and leadership roles in this field.
Freelancing in Digital Marketing is also lucrative, provided one is dedicated and an expert in Digital Marketing. Depending on the scope of work, time commitments and ability to take on more workloads, one could earn as much as one wants to. An option could be starting out with Rs. 30,000 for a project and taking it from there as one gets more and more experience and projects.
A Leading Digital Marketing Training Institute in Pune Since 2011
Free Domain and Hosting
Free Demo Sessions
Advanced 50 Modules with In depth Knowledge
Training by Google Certified Trainers
100% Job Placement(Unlimited Interview Calls)
Trained & Placed 8500+ Candidates
Free Access for Tools
100% Live Project Work
Live Paid Ads Campaigns
Get Google Certifications
Internship Letter
Get 125 Pages of Notes Prepared by Experts
Get 100 Interview Questions and Answers
Surprise Tests
Interview Preparation & Mock Interviews
Sample Resume
Special Focus on Personality Development & Soft Skills
FREE Life Time Training Access
Compact Batch Size(5 - 10 Candidates Only)
Flexible Timings
Available in 5 Different Locations in Pune
Weekend and Weekdays Batches
Affordable Fee Structure
Special Discount for Groups
Who Should Attend Digital Marketing Course in Pune?​
Anyone Looking to Enhance Their Knowledge and Career can opt for this course
Professionals
Brand Managers
Public Relations (PR) Professionals
Business Development Managers and Directors
Senior Operations Managers and Directors
Senior Executives
Students
Freshers
Under Graduates, Graduates, Job & Career Seekers
Freelancers, Bloggers & Web Designers
Business
Business Owners.
MBA and Marketing Heads
MBA Marketing & Marketing Heads
Entrepreneurs & CEO's
Small, Medium & Large Business Owners
For Institute
BBA, MBA Colleges
Engineering Colleges
BCA, MCA Colleges
BSC, MSC Colleges
Hotel Management
Mass Communication
Hospitality, Event Management
★★★★★
"Best Institute for learning Digital Marketing staff is very cooprative to solve our doubts Best part is you have to perform all practicals in front of trainer so even you have any difficulty it gets cleared easily."
★★★★★
"Best Classroom to learn Digital Marketin Coursewith 100% practical During lockdown they conducted online Digital Marketing Courses it is my great experince to learn from online also with practical in front of faculty staff is very supportive ."
★★★★★
"It was a very nice journey with Training Insitute in Pune. The training experience was very good. Had a nice time with my batch."
★★★★★
"Training Institute in Pune is best institute i have ever seen Which provided us 100% practical knowledge.Staff is so supportive at every moment.Had really good experience with Training Insitute in Pune and our trainer."
★★★★★
"Great experience of classroom study after years, with a good blend of practical and theoretical step by step learning this Digital Marketing Course through Training Institute Pune. Excellent faculty support with clear explanation with relevant real-life examples helped in understanding Digital Marketing program easily. Looking forward to using the learning to optimum."
★★★★★
"I underwent Digital Marketing Training in Pune at TIP. My Trainers (Atul Sir and Chaitali Mam) were very helpful and interactive in Taking classes. The Digital Marketing course from this Institute helped me in making me understand the digital scenario of the market that is booming in the current trend that helped me in boosting my career in this field!"
Opportunities for Jobs after Digital Marketing Courses in Pune
We provide an opportunities in Content Marketing, Web Analytics, Email Marketing, Search Engine Marketing (SEM), Search Engine Optimization (SEO), and Social Media Marketing (SMM).
Specializations on Digital Marketing: it helps you to become specialized in SEO ie search engine optimization, search engine marketing (SEM), social media marketing (SMM), Email and inbound marketing, growth hacking, web analytics and mobile optimization.
With our best Digital Marketing Courses in Pune Certification Holder can become: Search Engine Marketers, SEO Executives, Conversion Rate Optimizer, Digital Marketing Manager, Content Marketing Manager, Content Writers, Inbound Marketing Manager, Social Media Marketing Experts/Specialists, and many other opportunities are waiting for you.
Tools for Digital Marketing

Be an Expert in Digital Marketing With Our Unique Training Options
Classroom Training 
Get live and dedicated on-boarding session for Digital Marketing Classroom Training in Pune. We pledge numerous projects for Real-Life Practice and even have internship programs.
We have a fantastic team of experienced and very passionate trainers.
We have 2-3 months of dedicated classroom training.
We have Special E-mail Marketing session by experts.
A brief session on Introduction to Website Design & Development.
100% Placement Assistance, so far the record is placing all students.
Lifetime support regarding training as we do have after course engagement.
 Online Training 
TIP has taken several steps in order to contribute to the campaign organized by the Government of India, which is "Digital India" launched by our honorable Prime Minister.
Get a dedicated live on-boarding session for Online Digital Marketing Course in Pune.
100% Job Assistance
Ardent support of experienced and passionate trainers.
A specially designed introductory session on Website Design & Development.
Lifetime assistance in terms of training and even placement.
By joining our sessions on Online.
Digital Marketing and save you time and money.
The Best Corporate Training Program 
TIP i.e. Training Institute Pune is doing great when it comes to providing corporate dedicated, customized training.
For corporate training we have a dedicated, customized training module that will definitely meet your all needs.
We offer this corporate level training as per your requirements.
We have designed foundation, Intermediate and expert level curriculum which is the reason we are performing
If you will be with Training Institute Pune by investing in the training and development of your staff, it will definitely help you to increase productivity.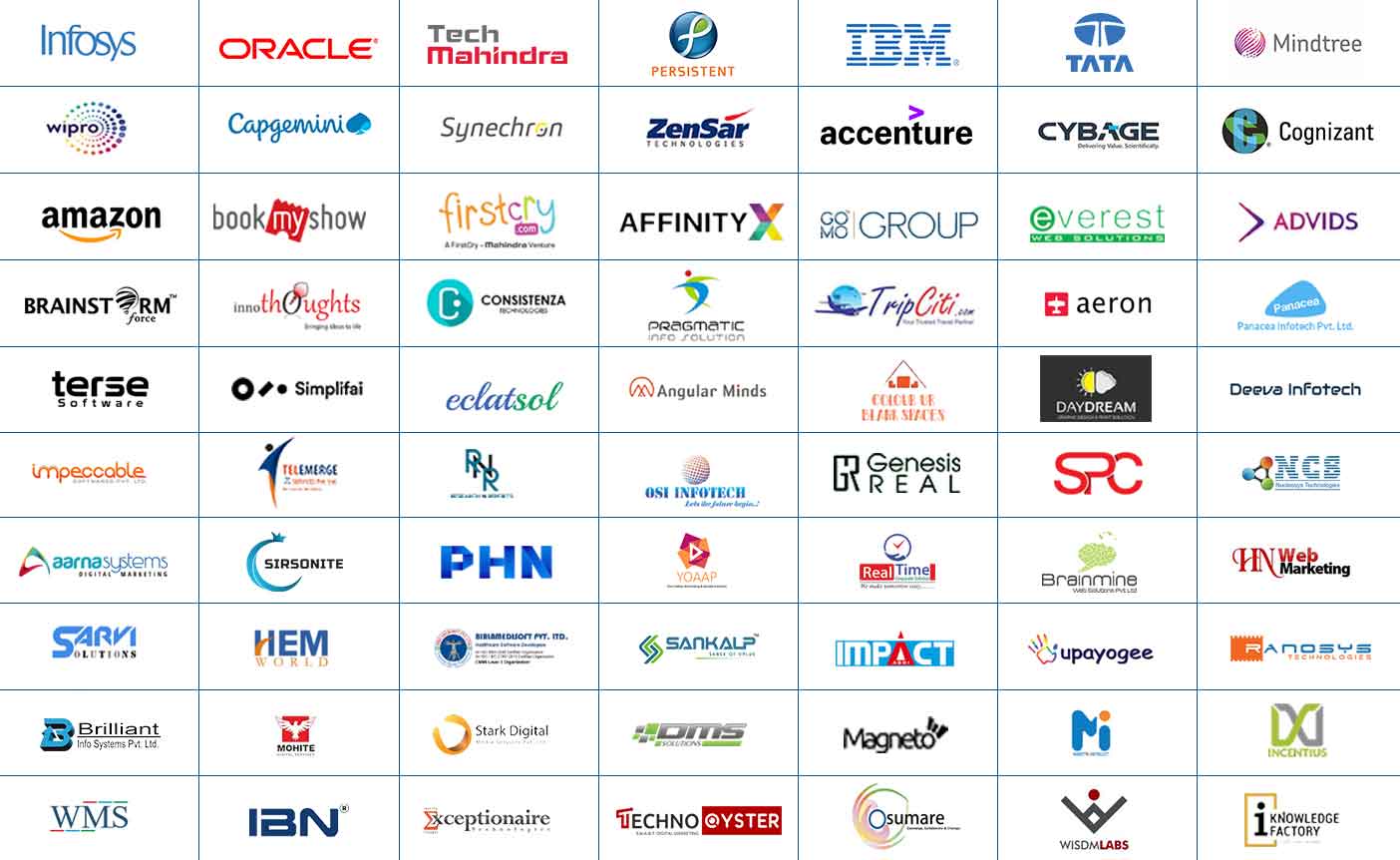 Weekday's Online & Classroom Batches ( Mon-Fri )
Weekend Online and Classroom Batches ( Sat-Sun )
Upcoming Batches (30-03-2021)
| Sessions | Kothrud | Wakad |
| --- | --- | --- |
| Morning | 10.30 AM | 10:00 AM |
| Afternoon | 02:00 PM | ________ |
| Evening | ________ | 06:30 PM |
Join with Your Friend & Get
FLAT ₹ 2000 Discount!
KOTHRUD  : Office No. 203, Above "SUBWAY" Sairam Building, Near Vanaz Company, Paud Road, Kothrud, Pune 411038
SHIVAJI NAGAR  : C 13-B Building, Shreenath Plaza, Dnyaneshwar Paduka Chowk, Fergusson College Road, Shivajinagar, Pune 411005
PCMC  : Office No. 101, Pride Purple Square, Kalewadi Phata, Near SBO Bank Wakad, Pimpri Chinchwad (PCMC) Pune 411 057
HADAPSAR  :TIP – C/O Vision Academy 2nd Floor,  Ajinkyatara Building, Malwadi Rd, Hadapsar, Near SM Joshi college Pune, Maharashtra 411028
CHINCHWAD : TIP – C/O MITCON eSchool 1st Floor,  Manik Raj Park,  Opp. Heritage Plaza, P. C. Link Road,  Chinchwad, Pune,   Maharashtra 411033
Wakad  : Office No. 101, Pride Purple Square, Kalewadi Phata, Near SBO Bank Wakad, Pimpri Chinchwad (PCMC) Pune 411 057
Batches & Workshops for Digital Marketing by TIP
[show_digital_marketing_classes]
Mission
Our mission is to provide Best and Practical Digital Marketing Training to graduating students, working professionals, homemakers, entrepreneurs and freshers to increase employment
We will always be dedicated to develop right skills, interactive environment, practical knowledge.
Our mission is to be a trusted institute for providing the best in class training.
Vision
TIP wants to pledge "Quality Education" to support Digital India Initiative and to increase Digital Empowerment .
We visualize to give digital knowledge to every person so as to cope up with the growing technological needs in the market.
Prepare Students to challenge unemployment and the bigger global network.
Google Adwords Certified Professionals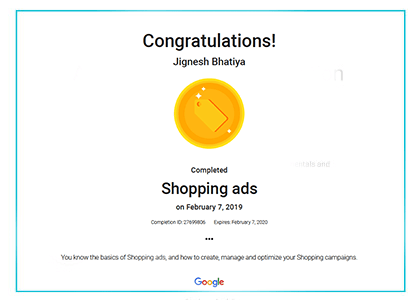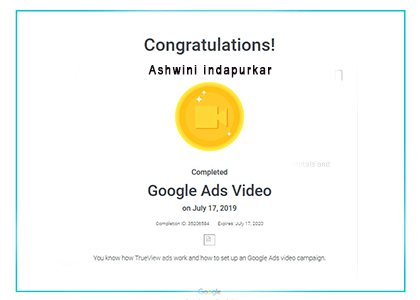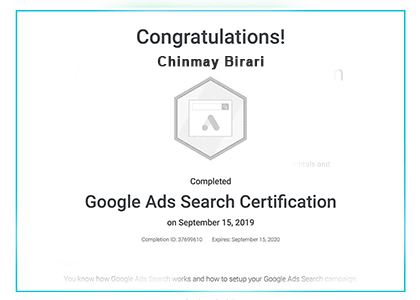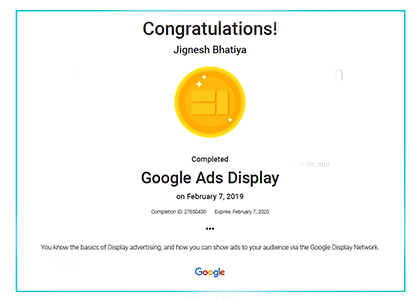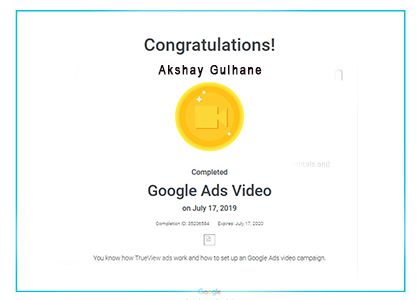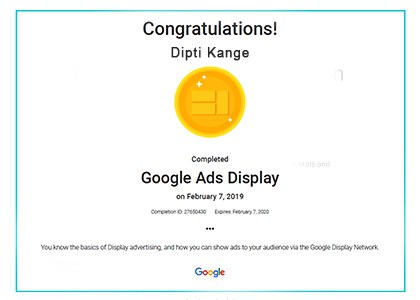 Refer Your Friend & Get
FLAT ₹ 1000 Discount!
Values that Make us The Best Training Institute
Experience absolute learning as well as knowledge with The Advance Digital Marketing Courses in Pune and that is "Training Institute Pune"
When it's about Learning , the best suits your passion and matches your expectations is none other than TIP.
We are featuring The Best Digital Marketing Training in Pune with some amazing aspects that our team follows in terms of everything that our students desire and aspire which are as:
We mainly focus on "Students Centric Learning" and that has been proving beneficial for students.
We promote ethical and value-based learning.
We have a team of Google certified and highly experienced trainers.
We have included highly effective and specially designed 4 modules.
We provide 100% job assistance once the course is completed.
We aspire to enhance employability ultimately contribute human resource development.
We pledge to be the Best Digital Marketing course in Pune with affordable fee structures.
Get life time free access in terms of learning Digital marketing whenever you feel and want to refresh your knowledge.
We provide flexible timings and schedule your batches as per your convenience.
We impart hands on training by making you work on live projects.
Our Advanced Digital Marketing courses in Pune comprise classroom training as well as online training.
Batches We Offer For Digital Marketing Courses Pune
Attend
FREE
Demo Session & Get
FLAT ₹ 3000 Discount!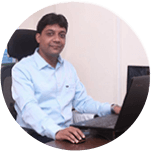 Shrikant Ingle
Founder & Digital Marketing Consultant
Shrikant Ingle is a Founder of Training Institute Pune i.e. TIP and Digital Marketing Consultant. He has done diploma in Electronics and Telecommunication after which he has pursued Engineering in Electronics and Telecommunication under Pune University. He has done MBA in Marketing from Symbiosis and then started his career in Digital Marketing. He has established Training Institute Pune i.e. TIP in the year 2011 with a surge of enthusiasm spurred to provide the best platform for students to learn various courses under one roof. TIP is the Best Training Institute in Pune as the work ethic originates from Shrikant's thoughts of "Providing Quality Education that will lead to Quality Living". He has been managing the right balance between being "Student Centric" and "Employee Centric" in order to provide benefits to both entities. Under his leadership, TIP has become the leading Digital Marketing Institute in Pune. His aim is to empower the society through education.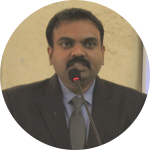 Milind Morey
Co-founder, Professional Digital Marketing Consultant & Trainer
Milind Morey is a Co-founder & a Professional Digital Marketing Consultant & Trainer who has trained and enrich the Skills of more than 6000 students with energy, empathy and bonding. He interacts with students at ground zero level and parts his knowledge and experience to achieve the results. He has done Maters of Business Management in Marketing Specialisation from Indira Institute of Management, Pune. He has qualified CWE | RRB Scale 2, CET, MAT, AIMA, ICFAI, PET, PAT. He has worked with Axis Bank as a Manager for a year. He was the Branch Manager in ICICI Bank for 2 year and 3 months. He has started his career in the field of Digital Marketing with Training Institute Pune i.e. TIP. He is proficient in each module of Digital Marketing. He has strong communication and interpersonal skills. He is called master of blogging, Google AdSense, SEO, Google Ads and many more.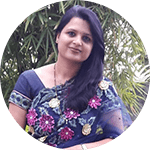 Pooja Ingle
CEO & Operations Head
Pooja Ingle, in her role as a CEO as well as Operation Head of Training Institute Pune i.e. TIP has been driving force in growing TIP to the publicly-traded Best Training Institute in Pune. She has done BE in Computer Science and Engineering even holds Masters of Engineering in the same field. Prior to be the CEO and Operation Head of TIP, She started her career as a professor and then switched to IDBI Bank. Pooja has impressive track record in Consumer Behaviour and Strategic Marketing. She is even responsible to spearhead the corporate development activities. She also provides critical insights that enable success in a top competitive industries and cutting edge markets. With the huge experience in technology, finance and management, she brings a deep level of expertise to these functions.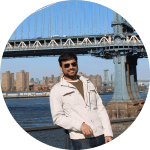 Devesh Chauhan
Managing Partner
Devesh Chauhan, a leader in field of Information Management and Technology, joined Training Institute Pune i.e. TIP as a Managing Partner. After completing diploma in Electronics and Telecommunication he has done BE in Information Technology. He holds Master of Business Administration in Information Management from University of Wales, UK. Prior to be the Managing Partner of TIP, he started his career as a Business Development Manager for a software company in UK. He is Founder and CEO of Crea Consultants since 2015. He has vast experience in running Central and State Government on Vocational Training program, under NSDC (National Skills Development Corporation) He has published MBA Dissertation in JIS (Journal of Information Science), London, UK.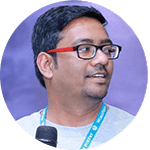 Abhishek Deshpande
Chief Technical Officer
Abhishek is working with Training Institute Pune as a Chief Technical Officer. He is a Top Class Blogger and a well-known Web Developer and consultant. After completing Graduation in Statistics He has started his career as a Blogger and WordPress Developer, down the line he became Marketer cum Developer in WordPress. In his 14+ years of experience gaining journey in Web Development and Digital Marketing, he led 400+ Projects across various domains. He Pursue strong analytical and quantitative skills. He is absolutely creative and brilliant with the technical skills. He is an Active Participant of Indian WordPress Community. If you don't find him in Training Institute Pune, then he is travelling to different cities participating at WordCamps or Hanging on Twitter chats and Many more Activities.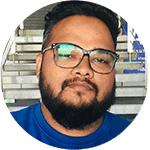 Prashant Gawai
Sr. Web Developer & Trainer
Prashant has done Master of Computer Application. He started his career in Website Design and Development with Optimized InfoTech. He is having 4 years of experience as a Senior Developer. His interest in teaching field has made him the best trainer of UI development, WordPress development and PHP. He is working with Training Institute Pune i.e. TIP as a Sr. Web Developer and Trainer and makes fast, user-friendly websites. Prashant is a professional person going to the basics and making things simpler. He is very active and capable of accomplishing the tasks assigned to him. He has deep knowledge of WordPress Platform as he is an experienced WordPress Developer with demonstrated history of working in Information Technology and Service Industry. Prashant is smart working guy with lot of knowledge about web development.