Social Media MARKETING COURSES TRAINING IN PUNE WITH 100% PLACEMENT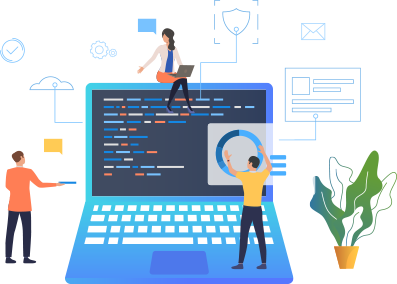 About Social Media Marketing
Social media marketing is use to connect to with several audiences to build your brand, for promotion of brand or product, to increase sales using several social media platforms. In this marketing it involves creating content on social media, connecting to audiences in various ways to increase brand awareness and also to increase and engage followers, analyzing your result on social media and also running your advertisement. There are various social media platform where you can promote your product/brand, some of commonly used platform are Facebook, Instagram, Twitter, LinkedIn, Pinterest, YouTube, Snapchat.  Facebook and Instagram has most active user all over the world so you can target most active user on social media. This is the platform for selling your product, promoting your brand. Twitter is great platform to connect to several people online as this can help in promoting your brand/product easily. YouTube is the 2nd most popular and most use platform so it's easy and profitable to target to such platform. Pinterest is the great platform for sharing image focused content according to interest.
Our Other Branches in Pune
Now a day it's all about social media as the use of social media has increased tremendously as compared to some previous year. There are lot of active members of social media all over the world so it Is easy to target right audience with massive number of audience at one time. Creating and posting content of social media profile about the brand, Responding and connecting to followers or target audience, engaging with others on social media platform, Advertising of product/brand, create advertising campaign is want one can do with social media platform to promote their business. Promoting product on social media is cost effective to small business with less marketing budget. We can even analyze the search or reach of audience to other content that we have posted.
There are several goals of social media marketing some of them are
Brand Awareness
Enhance public relation
Build community
Research and development
Driving sales and leads
Share, like, retweet.
Conversion and action

Job Assistance
We provide 100% Job Assistance after completion of training program

Experienced Trainers
Learn from experienced digital marketing professional

Live Projects
Live Projects in practical sessions.

Suitable Batches
Weekdays & Weekend batches as per your suitability.

Internship Programs
Conduct Internship Programs beneficial for fresher level candidate.

Personalized Attention
Batches with limited seats so that we can give a personalized attention to each & every candidate during the training sessions.
Topics to be covered in SMM Course –
Introduction to social media strategy
Introduction to social media advertisement
Introduction to several social media platform
Social media monitoring
The social feedback cycle
The elements of social media marketing
Busting myths of social media
ROI, ROC
Algorithms
Social media strategy
Develop creative day to day strategy
Managing all social media platform daily
Research, plan and deliver content across the world and to right audience
Look after day to day roles and management of campaign
Form key relationship with influencers to promote the product/brand
Manage the social media account and responding the audience on daily basis
Monitor and track weekly report
Analyze social media platform using google analytics
Analyze competitors
Manage budget
Everyone who is interested or wanted to make a career in social media marketing field, anyone is interested in jobs related to SMM or willing to start their new business or wanted to promote their own brand can join the course. There is no such particular qualification required to join the course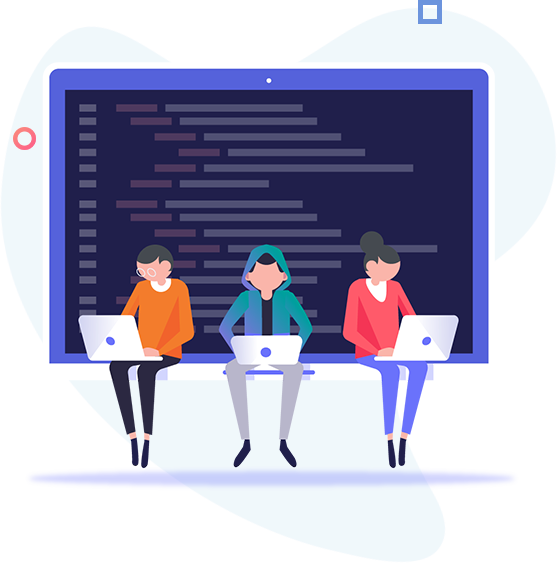 Social media marketing
Facebook marketing
LinkedIn marketing
Twitter, Instagram, Pinterest
YouTube marketing
Understanding ROI
Understanding several campaign and budget
Social Media Marketing Exams & Certification –
After the completion of course you have to give the exam of your institute and then they provide you the certificate of completion. Also institute will guide and help you for Google's exam and their certification and other several exams of SMM, if needed.
Benefits of a Career in Social Media Marketing–
Social Media Marketing career is booming due to such pandemic and current situation we all have to face the world has only one way of connecting to each one of you is social media. Business across the globe can connect to several other businesses, industries or audience within no time. Also career wise there is tremendous change and growth in SMM career as everyone is on social media platform and communicating to other. Making career in SMM is highly needed now a day every company, every large and small business need social media marketing so there are various jobs in SMM to many companies across the globe. As social media marketing and platform took over the traditional marketing because of several benefits. So one can think about joining the course of SMM and making career in SMM
Why Choose TIP for SMM Career
It's very important to choose right institute for use. Training institute pune has top trainers with them, trainers with industry expert who will teach you the course with live examples and this can help you to understand better in this field. We have unique teaching method, it's not just theoretical but we teach you with practical work. Students should learn using various live examples and work. We provide 100% placement after completion of course. Also we have weekly test to know how much you know and understand. After completion of training students should give the exam related to course and the only we provide certificate of completion. We provide online and offline class and with several batch timing so that you can choose the time according to your convenience.
TIP's Social Media Marketing Training Pune BATCHES & WORKSHOPS